27 April, 2021
Our CEO Erik Lewin recently visited Tripoli, Libya together with our joint venture partner GEOS of France. The two companies are in charge of the protection of the EU Border Assistance Mission in Libya (EUBAM). A brief reflection from his trip:   
I just arrived back from a trip to Libya where I visited our current contract together with our French partner GEOS Group. The client is EUBAM, and I must say that it is one of the most challenging contracts that we are currently operating. It is also one of those projects that I am very proud of to be part of, since it is important to so many people:
It is important for the Libyans to get assistance in rebuilding their government functions after a decade of war and civil war where the Libyan people have suffered so much.
It is also important for Europe as Libya has become one of the hubs for refugees and migrants looking for a way across the Mediterranean.
It is equally and perhaps most important for those who dream of a new start for themselves and their families. They are risking everything, including their lives, during their gruesome journey across the Sahara Desert and then again over a hazardous ocean to Europe.
This is truly a European project and our Vesper/GEOS staff that are on the project are all European citizens, currently with professionals from 16 different countries. Our commitment to provide security to EUBAMs staff means that we take part in rebuilding a war-torn country at the same time as we can be a part of saving lives. I can't see a better or more just cause.
As CEO for Vesper Group I am especially happy with the cooperation we have with our European partner GEOS Group. Their experience in Africa has proven very valuable and I look forward to venture forward together with this and other projects in the future.
Erik Lewin, CEO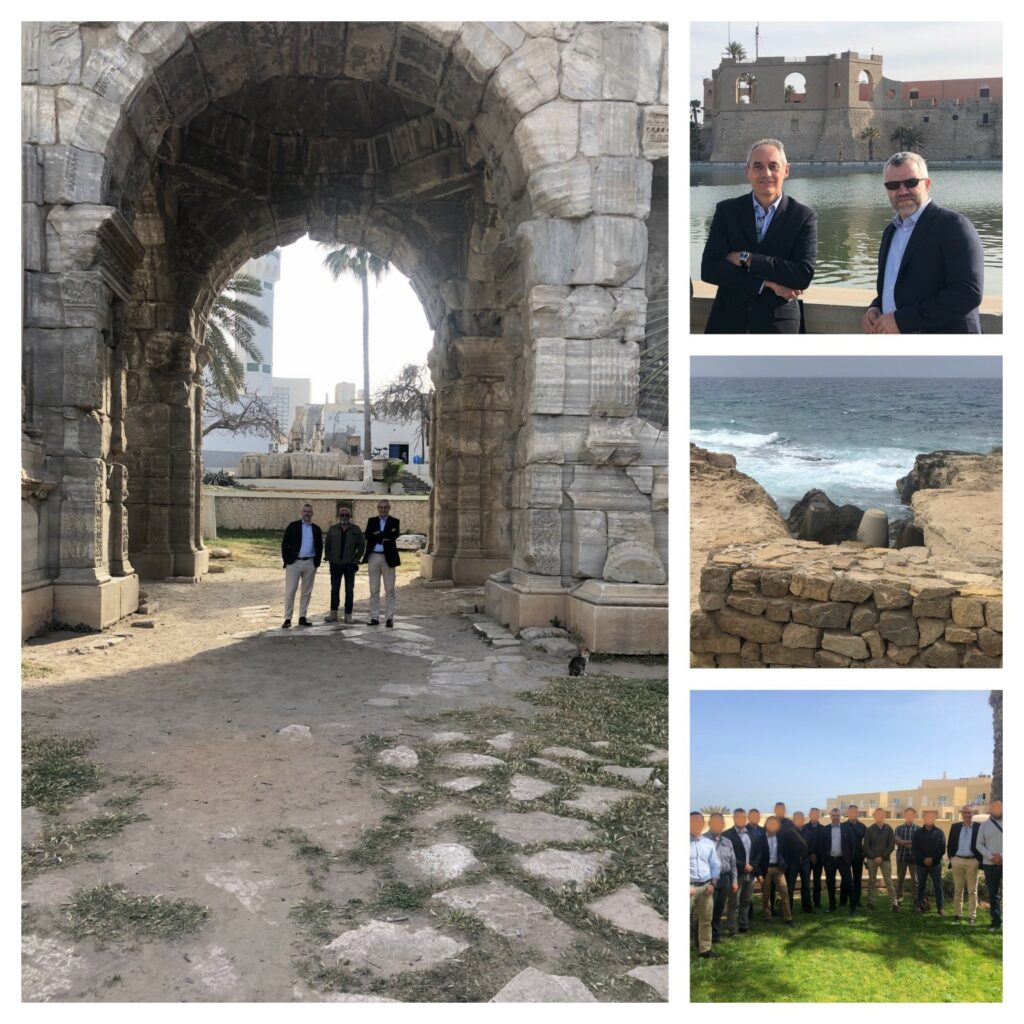 Alain Bayle, Vice President of GEOS and Erik Lewin, CEO of Vesper Group
visited the team of their joint venture in Tripoli in April.