2022-10-07
Sveriges och Finlands försvarsattachéer i Storbritannien deltog i ett högnivåsamtal i London den 29 september. De gav en historisk exposé kring de båda ländernas relation med Ryssland samt de utmaningar som gränsen mot Ryssland och Östersjön innebär.  Eventet ägde rum på The Army and Navy Club och värdar var Security in Complex Environments Group, SCEG, sponsrat av Vesper Group.
Läs en sammanfattning här (på engelska).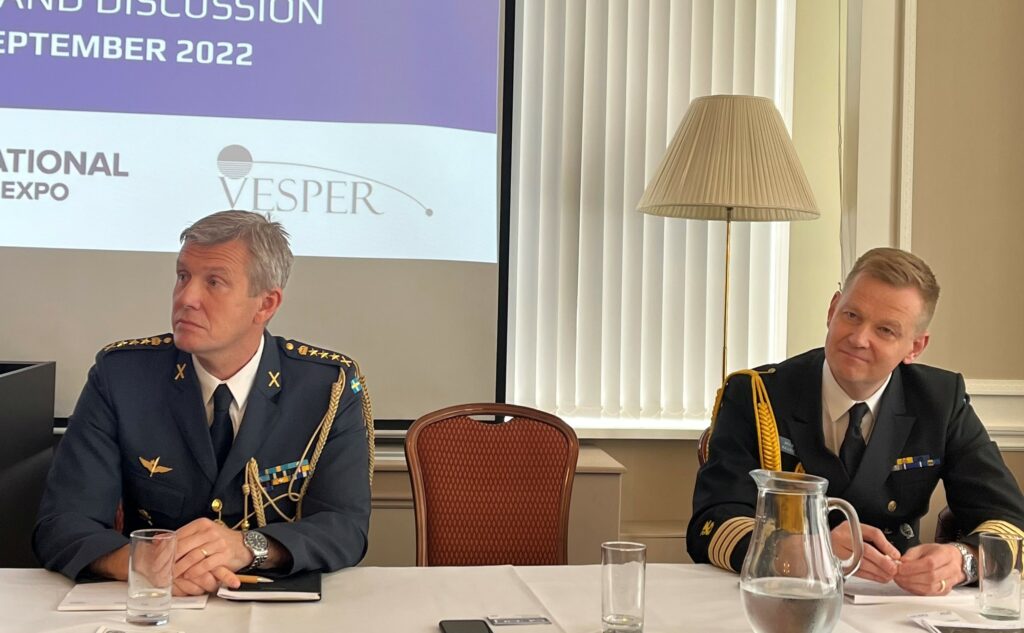 Sveriges försvarsattaché Per Appelkvist och Finlands försvarsattaché Mika Raunu. 
Vespers nästa event äger rum i Stockholm i mitten av november.